about us

We live together with our Red Bunch in the South of the Netherlands
Since 2005 we live Together with our Maltese Dinta in our little house with little garden in Veghel the Netherlands.
In 2006 we bought a little friend for our Maltese, our cat Thura. Always, since childhood, we had the wish to be owned by an Irish setter. After 2 years of hard work and studying, our dream came true. We decided we had time enough to get a doggy playmate for our little Maltese Dinta.
We came into contact with family Huisman who were so kindly to let the love of our lives, Weslynn from Askeaton "Senna", come into our lives.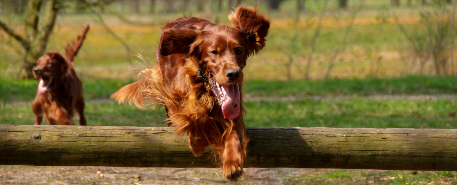 Senna

With this precious little girl our journey of learning about Irish setters, Dogshows and Fieldtrainings started. She did us and her breeders so proud on the shows and in 2011 we decided to have a litter with her: our first litter under our own affix - Flannan's
We kept a girl, Flannan's Amazingly Red "Jeeda", who fulfilled our lives even more. She was never that showgirl but we didn't mind. We loved her as much as we loved Senna. After a few years of searching studdogs, pedigrees and travelling to many shows we decided to have Jeeda mated and in 2015 we had our second litter.
We extended our family with another girl, Flannan's Bumble Beezz "Zizzi", and there we were so proud to have 3 generations of girls at home. Zizzi is still following grandma's footsteps in the showrings and giving us much joy and laughter every day.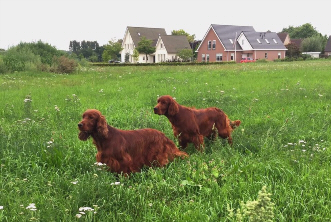 Zizzi and Ice hunting together

For a while we were searching for a boy, as that would make our wishes complete and in 2016 we couldn't stop looking at some puppy pictures shared on Facebook. We got into contact with family Boyd-McNeil and traveled to Scotland to see the puppies. Then making the hard decission on which boy it was going to be !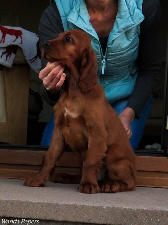 Mr Ice

In the end we decided it was going to be the "blue boy", we feel so privileged that Jackie and Irene allowed us to have him, Glennlokhen Macallan "Mr Ice" joined our family in january 2017.

He started a wonderful show carreer and we hope to spent some more good times in the ring with him too.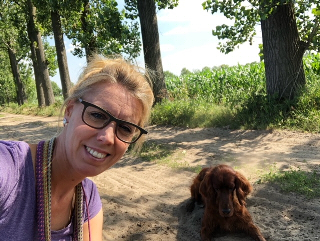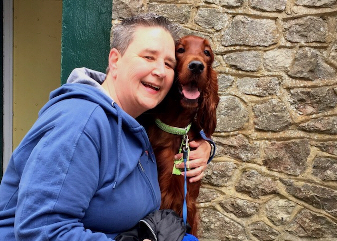 Wanda and Jeeda Mara and Zizzi