Weslynn from Askeaton
"Senna"
UK Sh Ch, Multi Ch Sumaric Shadow of Mr Jingles x Orphan Iris from Askeaton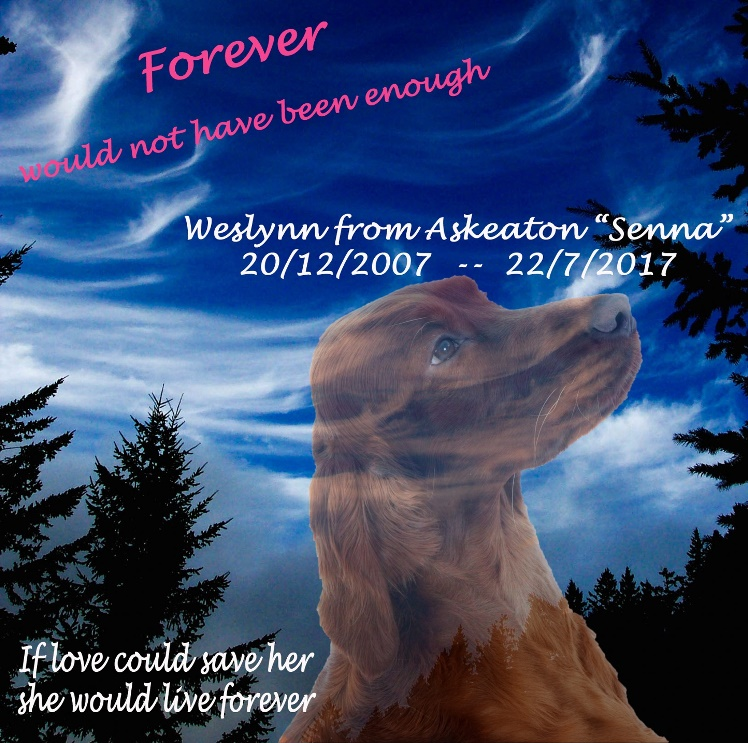 9,5 years ago we were the luckiest people on earth that we were allowed to be owned by you…
Our first Irish setter we brought into our house after living up to this dream for years...
Love at first sight and the beginning of a wonderful life together…
You loved your walks and holidays together with Dinta and us, playing, barking and running around...
Next to that you loved to join us on the dog shows and field training, you teached us everything…
We were inseparable, the four legged love of our life, and could read one's mind, like soulmates do !!!
It is because of you we owe everything we have…
As brood bitch of our kennel you gave us a lovely litter and your daughter Jeeda and through her your granddaughter Zizzi…
Not to forget all the friends we made in doggyworld…
You were the most special girl and the best Irish setter for us and it is still hard to believe we had to let you go…
With your gentle soul you stole many hearts and were loved by many people around us
You can run free now and hope you meet Dinta and all your other dog friends up in heaven without suffering…
Our hearts are broken and we miss you so so much !!!
Forever in our hearts…Love from your mummies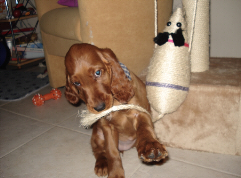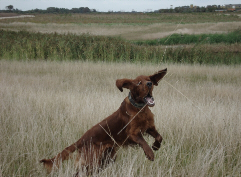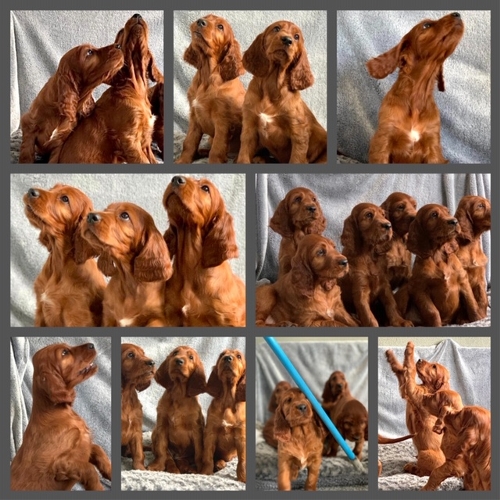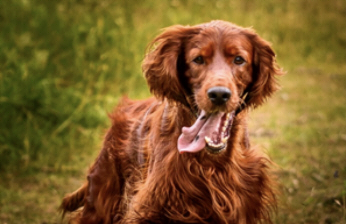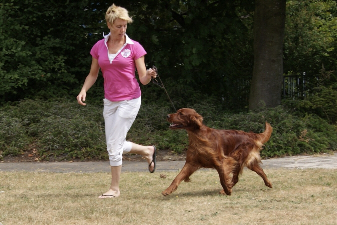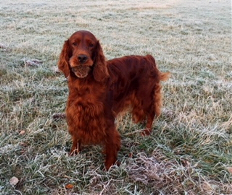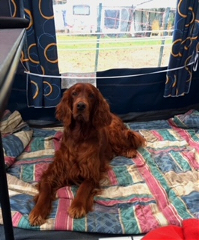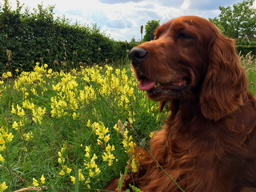 Fieldtraining